Employee Spotlight: Kyoko Kushiro
Kyoko Kushiro
Technical Services Scientist II, Team Lead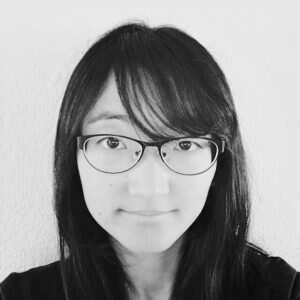 Parent | Friend | Learner
---
Tell us a little about your background?
I've had a very multicultural and international experience growing up as the daughter of a UN Diplomat.
How international are we talking?
I was born in Tanzania, and then moved to Singapore, Thailand, Chile, and finally the US for my BA at UC Berkeley.
How did the experience impact you?
It taught me how important having a common cause is; for me, it was to be a part of something that could impact all the unique people I met along the way.
So was there a common thread for you?
Absolutely… it was Molecular Biology. It's an amazing field, and I've always wanted to fully understand it. Once I started to develop a deep familiarity with it, I wanted to keep learning while sharing my acquired knowledge with others as well.
How do you share your knowledge and experience?
At first I served as a tutor, even during my early middle school years teaching my peers.  Now, I have the joy of a career where I can apply and share my knowledge as part of the Support group for an even greater cause.
How do you mean a "Greater Cause"?
Healthcare is a universal need, and my international and academic background gives me a unique perspective working in Molecular Diagnostics.  I am able to not only help teach people around the world on the why and the how behind our products in the healthcare space, but also motivate and help them make a difference in their daily work.
How does Asuragen help you achieve your goals?
The company is undergoing an extremely exciting growth phase, and I am being challenged to help drive international business and to continuously improve the customer experience. I get to leverage my experience, develop new skills, and apply it in a field I am passionate about!! It's most definitely rewarding!