ASURAGEN'S SCIENTIFIC CONTRIBUTIONS
AMP 2015 Annual Meeting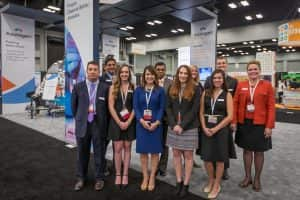 On behalf of Asuragen, we want to thank you for visiting us at AMP 2015 in Austin, Texas.
At the 2015 AMP Meeting, our products and technologies were featured in 11 scientific posters at sessions on solid tumors, informatics, genetics, and technical topics. The breadth of these scientific outputs reflects our focus on delivering innovative solutions that address many current challenges in genetics and oncology.
Asuragen Scientific Posters
Solid Tumors
| AUTHOR | TITLE/ SYNOPSIS | ASURAGEN TECHNOLOGIES |
| --- | --- | --- |
| Jason Plyler | Comparisons of Three Targeted Next-generation Sequencing Commercial Kits Using FFPE Tumor DNA Exposes Differences in Specimen Compatibility, Sample QC, Workflow, and Turn-around Time Compares and contrasts workflows, sample QC, and analytical performance among three sets of pan-cancer targeted NGS commercial reagents across a set of 60 residual clinical FFPE tumor biopsies | QuantideX® NGS Pan Cancer Kit |
| Huiping Zhu, Ph.D. | Digital PCR Complements and Confirms Low-abundance Resistance Mutations Identified by Targeted Next-generation Sequencing in a Pre-clinical Model of Acquired Resistance Using a Novel Mutant EGFR Inhibitor Characterizes emergent low-level EGFR mutations, and EGFR and MET copy number variants, by both ddPCR and targeted NGS and discusses precision medicine implications for variants associated with drug resistance. | QuantideX® NGS Pan Cancer Kit |
| Brian Haynes, Ph.D. | An Integrated System for Targeted Next-Generation Sequencing that Enables Simultaneous Analysis of DNA Mutations, RNA Fusions and Gene Expression in Residual Clinical FFPE, FNA, and Liquid Biopsies Describes an innovative method for combined DNA- and RNA-based NGS analysis in FFPE and FNA specimens from thyroid and lung cancers, and presents results from analyses with >200 clinical samples. | QuantideX® NGS Pan Cancer Kit |
| Presenter: Dr. Ling Dong Collaboration w/ UCLA & GGC | A Comprehensive Multisite Evaluation of the QuantideX® Pan Cancer Kit Yields Repeatable and Reproducible NGS Analysis of Low-Quantity FFPE Tumor Biopsies Presents a 3-site evaluation of the training, workflow, and performance of a new, commercially-available, targeted NGS panel kit with included reagents, controls, and bioinformatics. | QuantideX® NGS Pan Cancer Kit |
Infomatics
Genetics
Technical Topics
---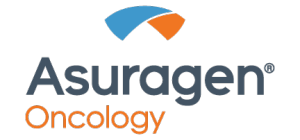 Molecular assays for oncology disease testing and monitoring
NGS Workshop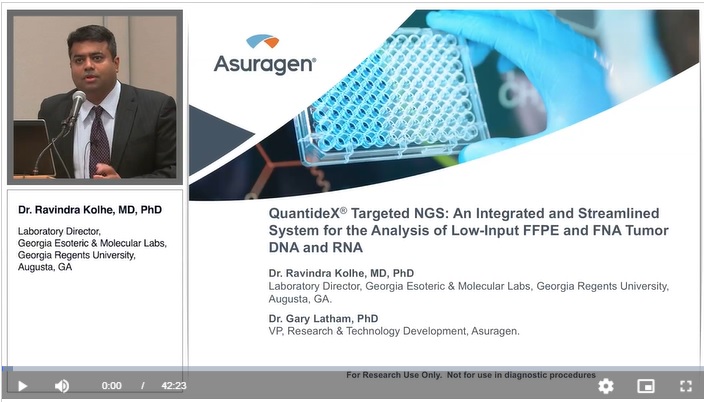 Click here to watch the recorded presentation
In our first corporate workshop, we presented data from a multi-site evaluation of the QuantideX® NGS Pan Cancer Kit*. The QuantideX® NGS Pan Cancer Kit* is a kitted pan-cancer sequencing assay that provides a full complement of workflow reagents, systems and controls to analyze challenging sample-types with speed and efficiency. We provide everything you need for library prep as well as an integrated analysis and reporting suite. Watch the video recording of the presentation where we discuss a collaborative initiative to test the performance and ease-of-use of the kit and discuss new developments to our existing QuantideX® NGS technology for RNA sequencing.
Presented by:
Ravindra Kohle, MD, PhD – Asst. Professor of Pathology & Director, Georgia Esoteric & Molecular Labs, Georgia Regents University
Gary Latham, PhD – VP, Research and Technology Development, Asuragen
Adam Pond, PhD – NGS Product Manager, Asuragen
*Research use only. Not for use in diagnostic procedures.
BCR-ABL Workshop
Featured presentation by Dr. Andrea Ferreira-Gonzalez, PhD, Chair, Molecular Diagnostics Division, Virginia Commonwealth University, describing work on the validation of Asuragen's newest and most sensitive BCR-ABL qPCR Assay. The QuantideX® qPCR BCR-ABL IS Kit‡, demonstrates sensitivity of MR4.7. Please contact us to find out more information about this product.
‡CE-IVD. For US Export Only.
Product Launch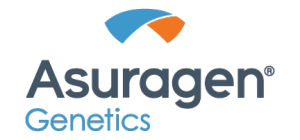 We also launched AmplideX® PCR/CE FMR1 Reporter*, an automated software system that reports accurate sizing of the FMR1 CGG repeat region directly from raw capillary electrophoresis data using our very own AmplideX® PCR/CE FMR1 Reagents* and workflow. This technology produces accurate and reliable interpretation of results in minutes—a vast improvement over manual QC and analysis that typically takes hours for larger sample sets and can create bottlenecks for laboratories that are continually striving to reduce turn-around times in producing quality results.
Read the latest press release here.