Looking Beyond Copy Number:
Broad SMN1 and SMN2 profiling in under four hours with the AmplideX® PCR/CE SMN1/2 Plus Kit*
Spinal muscular atrophy (SMA) is a devastating neurodevelopmental illness caused by a loss of SMN1 copies with disease severity determined by the number of SMN2 copies.  But is determining SMN1 and SMN2 copy number enough?  New studies suggest that detecting the presence of an SMN2 disease modifier variant may impact SMA prognosis.  Additionally, the detection of SMN1 gene duplication variants associated with silent carrier status may help provide a more refined residual risk estimate for being a carrier for the disease.
Join us for our upcoming webinar to learn how the AmplideX® PCR/CE SMN1/2 Plus Kit (RUO) delivers on these emerging needs, comprehensively providing copy number, silent carrier, and disease modifier information all from just a single reaction in less than four hours.
Thursday, April 9th | 11am CDT
Presented by:
John Milligan, PhD
Senior Scientist II, Asuragen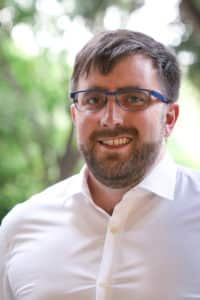 *For Research Use Only. Not for use in diagnostic procedures.