Employee Spotlight: Ricky Gleason
Ricky Gleason
Facilities Assistant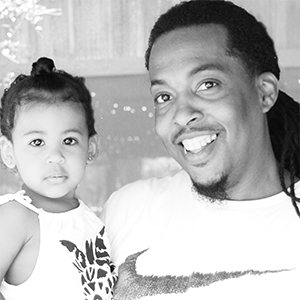 Go Getter | Team Player | Always Available
---
Tell us a little about your personal history?
I'm an old country boy at heart, but I was born and raised in Austin. My family has roots in Dime Box, TX where they raised cattle, farmed the land and taught me the value of hard work at an early age. I love sports and was the 1st Football MVP in my high school's history. Most importantly, I'm a father.
Tell us about your role at Asuragen? What types of things are you responsible for?
My job is a great fit because I love helping people, learning new skills, working with my hands and problem solving. There's nothing I enjoy more than fixing things that seem beyond repair.
I'm in charge of the Helpdesk (so it's a good thing I like helping people) and overall upkeep and maintenance of Asuragen's buildings. I also work with the Q.C. team to conduct Bioburden and Particle counts for the labs.
What I really love is that every day is different, it keeps me on my toes, and that Asuragen continues to help me learn new things and develop new skills.
What is the most interesting project you have worked on?
The transformation of Asuragen's warehouse to a new PMA facility with clean rooms. I was on the team that oversaw installation. This was a big project that required extra hours on nights and weekends, but I was glad to be able to be part of the crew from start to finish.
What are you most proud of?
The personal and professional growth I have experienced with the company. When I joined Asuragen, I always questioned myself – am I doing my job well enough? Fast enough? Do others know they can depend on me? Over the years, I've shown what I'm capable of accomplishing. My job responsibilities have grown and I know what my impact to the organization is.
How do you measure success?
My family means everything to me. The measure of success for my life is determined by the overall health and happiness of my children. They are the reason I work hard and never allow myself to quit.

Update: Ricky has since been promoted to Facilities Lead. Congrats Ricky!