Welcome Summer Interns!
We're excited to welcome our 2019 Summer Internship class to Asuragen! Each brings a unique blend of talents and interests, we look forward to working with you and watching you grow professionally!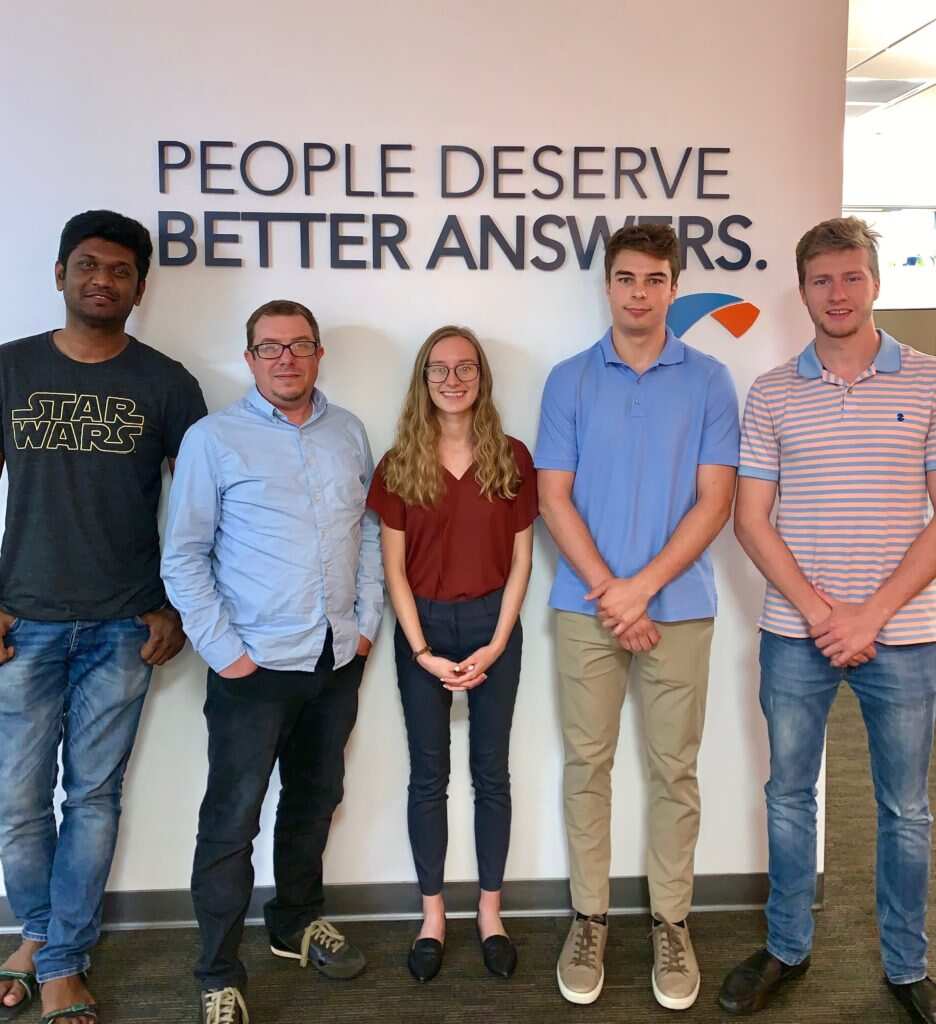 ---
Learn more about our interns below:
Abhinay Reddy
Hometown: Visakhapatnam, India
Department: Software Development
School/Graduation Date: Texas A&M University, May 2020
Major: Management of Information Systems
Fun Fact: My official name has 6 words. So it's weird that different people call me with different names and I have to respond every single time.
Jason Burke
Hometown: Austin, TX
Department: Bioinformatics
School/Graduation Date: WGU / December 2019
Major: Computer Science
Fun Fact: I play the guitar and the piano
Lindsay Collier
Hometown: Houston, TX
Department: Research
School/Graduation Date: The University of Texas at Austin, May 2020
Major: Cellular and Molecular Biology
Fun Fact: I'm a certified scuba diver!
Daniel Borders
Hometown: Austin, TX
Department: Bioinformatics
School/Graduation Date: Johns Hopkins University, 2021
Major: Biomedical Engineering and Computer Science
Fun Fact: I have a Great Dane named Steele
Alex Zolotukhin
Hometown: Sochi, Russia
Department: IT
School/Graduation Date: Delta State University, Cleveland, MS – Fall, 2019
Major: Computer Information Systems
Fun Fact: 3 times "All-America Scholar"