Pioneering a New Path for Precision Medicine
Companion diagnostics (CDx) have the extraordinary power to connect a patient's unique genetic profile to a promising, personalized treatment option.  While dramatic improvements in outcomes for cancer patients have been observed through this approach, it has yet to take hold in other disease areas, such as those involving the central nervous system.
Neurodegenerative and neurodevelopmental diseases are associated with complex and often repetitive genomic sequences, presenting a challenging testing hurdle for laboratories.  Asuragen's unique and proprietary chemistries have the ability to detect and analyze these targets with unprecedented ease, providing simple, streamlined, and easily deployable testing solutions to bring the routine analysis of these targets within the reach of laboratories everywhere.
Meet Asuragen @ MMTC
Learn more about Asuragen's test development and broader CDx capabilities by joining us for two podium presentations at this year's Molecular Medicine Tri-Conference Meeting at the Moscone South Convention Center in San Francisco on March 1-4, 2020.


Accelerate Assay Adoption by Partnering with a Proven Leader in Instrumentation

Monday, March 2 | 1:05pm

Bernard Andruss, PhD | SVP, Operations and Regulatory Affairs, Asuragen, Inc.
Searching for a platform partner to meet your assay commercialization needs? Come learn about how working with Thermo Fisher Scientific, a proven leader in instrumentation, can accelerate test adoption in your target markets. Leverage the strength of Thermo Fisher's nucleic acid extraction, PCR, qPCR, Capillary Electrophoresis, microarray and Next Generation Sequencing platforms. Partnership models include reagent rental agreements and private label options.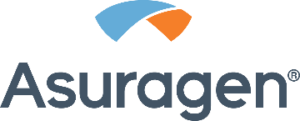 Companion Diagnostics: Beyond Oncology to Rare and Complex Genetic Diseases
Tuesday, March 3 | 12:20pm Luncheon Presentation
Bernard Andruss, PhD | SVP, Operations and Regulatory Affairs, Asuragen, Inc.
Recent advances offer new hope for rare and complex genetic disease treatment. Accurately diagnosing, selecting and predicting response in patients require novel technologies and information-rich diagnostic testing strategies. This talk will discuss how a biomarker-driven, diagnostics-enabled approach can facilitate the clinical, regulatory, and commercial success of drugs developed in these disease areas.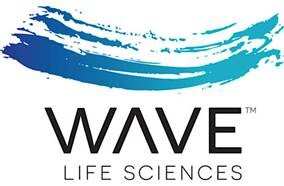 Partnership with Wave Life Sciences
Asuragen has recently entered a partnership with Wave Life Sciences for the development and commercialization of companion diagnostics for Wave's investigational allele-selective therapeutic programs targeting Huntington's disease (HD). Read our press release to learn more about this exciting collaboration:  https://asuragen.com/news-list/asuragen-partners-with-wave-life-sciences-to-develop-companion-diagnostics-for-huntingtons-disease/
Connect with Us
Are you looking for a nimble, experienced, and one-stop companion diagnostic partner to power your therapeutic program?  Please complete the form below and a representative will be in touch shortly.