Simple, Sensitive, and Scalable
The QuantideX® qPCR BCR-ABL IS Kit's unprecedented level of sensitivity coupled to a simple-to-run, singlicate test, allows labs to reliably and reproducibly monitor much deeper molecular response.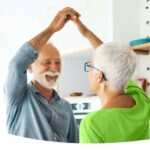 The QuantideX qPCR BCR-ABL IS Kit is FDA-cleared for the ultra-sensitive detection and precise monitoring of BCR-ABL1 transcripts resulting from the Major breakpoints (e13a2, e14a2).
With its simple workflow, direct reporting on the IS, and best-in-class clinical sensitivity – 0.002% IS (MR4.7), any molecular laboratory can now assess the deepest molecular responses with unprecedented ease.
Additional information: