Portfolio of Solutions for Clinical & Research Laboratories and Companion Diagnostics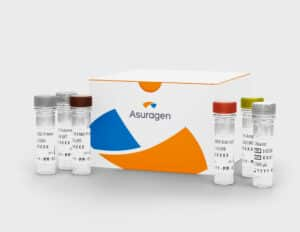 Clinical and research laboratory testing can be fraught with difficulties. We provide effective, streamlined solutions for genetics, oncology, controls, and companion diagnostic needs.
Our genetics and oncology systems have been designed from years of innovation, yielding proprietary chemistries and bioinformatics solutions to address unmet laboratory needs. Asuragen's market-leading fragile X genetic testing and chronic myeloid leukemia (CML) monitoring kits have demonstrated the value of these technologies to labs. The AmplideX genetics and QuantideX oncology solutions are optimized with kitted reagents and time-saving analysis software to provide accurate results, while simplifying workflows. These systems can save your lab tech time, simplify training, and reduce consumables used, as with the AmplideX Trio workflow.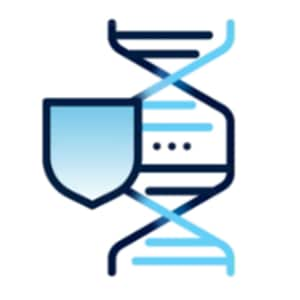 Our molecular diagnostic controls provide you with custom nucleic acid solutions – as well as a catalog of infectious disease RNA and DNA controls – for your molecular testing needs. Optimized workflows and increased flexibility are enabled by Armored RNA® and Armored DNA™ technologies, which stabilize and protect nucleic acids from nuclease degradation by packaging them in a protective protein coat. Unique, target-specific controls can be customized to your assay using Armored technology, plasmid DNA, or in vitro transcribed RNA. Our Molecular Diagnostics OEM services fit the entire MDx product lifecycle from assay development to commercialization with custom manufacturing of evaluation, development, and cGMP grade materials.
Bio-Techne Companion Diagnostics Services & Partnerships delivers precision medicine services spanning the continuum from biomarker discovery to post-market commercialization of a CDx product. We bring a 20+ year track record of success including the development of over 2700 assays for 570 targets, with over 50 clinical tests built for pharma and 15 CLIA tests. Our multi-omic, platform-agnostic approach, paired with clinical trial sample testing readiness at our CLIA labs and international regulatory expertise, allows us to offer customizable solutions so that a pharma partner can deliver novel treatments to the patients most likely to benefit.
People deserve better answers. Let's provide better answers together.