Culture and Heritage
At Asuragen, we believe people deserve better answers. In pursuit of this vision, we have built our culture around providing an exciting and challenging work environment where employees have the freedom to be creative and innovative. We are a collaborative team where individuals are recognized both for their ability to develop novel solutions to unmet customer needs, and to perform against company goals. We are proud to have a diverse mix of career professionals who design, develop, make and market world-class, innovative and differentiated diagnostic and research products. We are collectively driven to make a difference in how patients are managed today and in the future.
Our History
About the Founder | Matt Winkler, Ph.D.
Asuragen was born from the desire of one visionary molecular biology leader, Dr. Matt Winkler, to "leverage novel molecular technology to create a cutting edge molecular diagnostics company."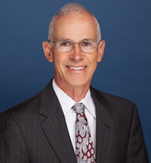 Dr. Winkler received his B.S. degree in Genetics and Ph.D. in Zoology from the University of California, Berkeley. In 1988 he left an academic position at the University of Texas to form a molecular biology reagent company – Ambion.  Ambion became the "RNA Company" and in 2006 Dr. Winkler sold the company retaining the diagnostics rights to use the enabling molecular technologies, IP and a core of highly motivated scientists and formed Asuragen.  Over the past 12+ years Asuragen has used these core technologies and expertize to build its portfolio of cutting edge diagnostics products in the fields of Human Genetics and Oncology.
Dr. Winkler believes that people deserve better answers and is passionate about Asuragen's mission to translate scientific excellence into solutions to unmet diagnostics and clinical research needs.
Our People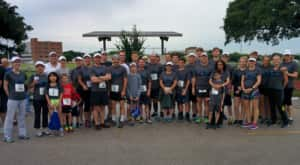 We have an incredibly talented group of down-to-earth professionals with the experience, drive and creativity to make Asuragen a world-class global diagnostics company. Our workplace is full of enthusiastic, hardworking and intelligent people with bold ideas and the determination to see them through. Asuragen has a unique combination of experienced diagnostic industry executives, top-notch professionals and highly respected scientific minds within an emerging, rapid-growth company. This combination creates an environment in which the mission and path are clear and individual contributions are both impactful and appreciated.
Our diverse team brings a variety of experiences to Asuragen. Everyone has been impacted by cancer and genetic disease in different ways, but we collectively believe that people deserve better answers and it's that mantra that inspires us to continually strive to advance and transform healthcare.
View our spotlight page to get to know some of the talented people that help turn Asuragen's mission into reality.
Scientific Environment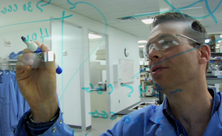 Asuragen prides itself on translating scientific excellence into solutions to unmet diagnostics and clinical research needs in the areas of molecular oncology and genetics. Our success hinges on hiring and retaining exceptional scientists who thrive in collaborative, team-oriented research programs and have a passion for genomic medicine. Scientists at Asuragen are curious, entrepreneurial, and interactive, collaborate in forwarding-thinking projects with leading clinicians and researchers, and work together to produce high-impact scientific publications, write winning grants, and build on Asuragen's growing portfolio of intellectual property. We seek to hire creative and highly motivated scientists with an interest in enhancing patient care through the development of molecular diagnostic assays. Your specific background and formal degree are less important than demonstrations of your productivity, cultural fit with our teams, and potential to advance our mission to create products that deliver actionable insights for patients around the globe.
Although scientists with strong backgrounds in molecular biology, diagnostic assay development, nucleic acid technology development, and/or bioinformatics are preferred, Asuragen recognizes the benefits of adding non-biologists to our scientific teams. This includes scientists with backgrounds in chemistry, biophysics, engineering, and computer science. Asuragen encourages a work hard, play hard culture that creates compelling opportunities for scientists to broaden their technical, managerial, and business development skills.
If you are interested in helping develop the next generation of molecular diagnostic assays that can advance 21st century goals for delivering precision medicine solutions for every patient, please apply for a position with us.
About Austin
Asuragen is located in Austin, Texas; a vibrant and eclectic city with an unassuming charm, international flair, and robust economy that lands it on numerous best places to live lists every year. In fact, Austin took the No. 1 spot on the US News and World Report's List of 2019 Best Places to Live in the US for the third consecutive year. From top universities and award winning public schools to world renowned music & film festivals, Austin has something for everyone. Austin is home to a large number of high-tech firms which are drawn here by the low-tax environment, high-quality workforce and a health conscience vibe.
Austin is also a great supporter of the biotechnology community, and, in conjunction with The University of Texas and local taxpayers, the recently built Dell Medical School, has fueled translational research and supported entrepreneurial efforts. Austin welcomed Dell Medical School's inaugural class in 2017.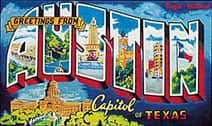 The climate in Austin is pleasant with hot summers and mild winters. The combination of climate with terrain that includes rolling hills and countless streams and lakes make for an outdoor enthusiast's paradise. From rock climbing and mountain biking to fishing and wake boarding or just relaxing by the pool, there are plenty of reasons to get outside all year long. The heart of Austin's healthy living scene is the Lady Bird Lake Trail that moves through Zilker Park, which is home to naturally fed Barton Springs Pool that is open year round. Perhaps Austin's greatest asset is its congenial atmosphere, one in which everyone is treated like your neighbor and striking up a conversation with a stranger is greeted with a wave and a smile.
Core Values 
The cornerstone of our culture is a drive to be the very best version of ourselves — constantly raising the bar and striving towards our personal best each and every day. What you can expect in return is an environment that is supportive and developmentally-focused where we celebrate and embrace our team members' unique strengths and contributions.