Employee Spotlight: Dain Waters
Dain Waters
IT Manager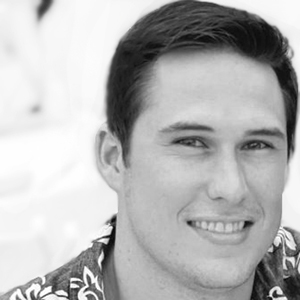 IT Guy | Team Player | Learner
---
Tell us a little about your background?
I'm Austin born, went to Colorado Technical University for my Bachelor of Science in Business Administration, and got back here as soon as I could!
What drove you to IT as career?
From when I was a kid, I worked on and with computers and I have been lucky enough to translate that into a career where I can grow, develop new skills and still work in an area that I really enjoy.
What brought you to Asuragen?
In my previous job, I was involved in merging major IT systems after an acquisition and helped to merge our Remote Management System involving over 10,000 end points and 2000+ servers. It was exciting and I learned a lot, but I wanted to go somewhere to be involved in making strategic decisions around building infrastructure and systems and to help drive the IT infrastructure. At Asuragen I get to do that.
How does Asuragen help you achieve your goals?
I want to learn and grow. At Asuragen, I'm able to learn and grow my skill set every day. In my current role, I've had exposure to a really broad range of projects in a short period of time. It is never boring, every day is different, and I have developed new capabilities working across a wide range of systems and projects. This year has been really fulfilling as I have actually been able to see the outcome of the projects we have worked on.
Since January 1st, we had go-lives with a range of major new internal systems – LIMS, ERP, Skype – that are really transforming how we do business on a daily basis and I have been able to work on the projects from concept through deployment, which is a pretty unique experience.
If someone approached you about working at Asuragen, what would you tell them?
Great City. Great Company. Great People. Great Tacos!

I have a natural affinity for Austin (born here), but everyone you speak to will tell you they love the weather, the people, the music and the natural beauty around the city. I have been fortunate in that I have managed to be here and combine the city with the right company and job. The interesting thing at Asuragen is they don't want to change you, so long as you have the right attitude, the willingness to learn and the willingness to work through challenges, you can be part of a great, dynamic and energized team!
So what are you most proud of in your work?
I take pride in being able to make life a little less stressful for my colleagues and to make their jobs a little easier through IT solutions. It's satisfying to know that the infrastructure and systems we build support the team and ultimately supports the goals of the company.
But my pride goes beyond just my own work, it comes from being part of a company that is truly positioned to impact people's lives in a meaningful way.  That's the real driver every day!