Employee Spotlight: Stela Filipović-Šadić
Stela Filipović-Šadić
Senior Scientist I, Manager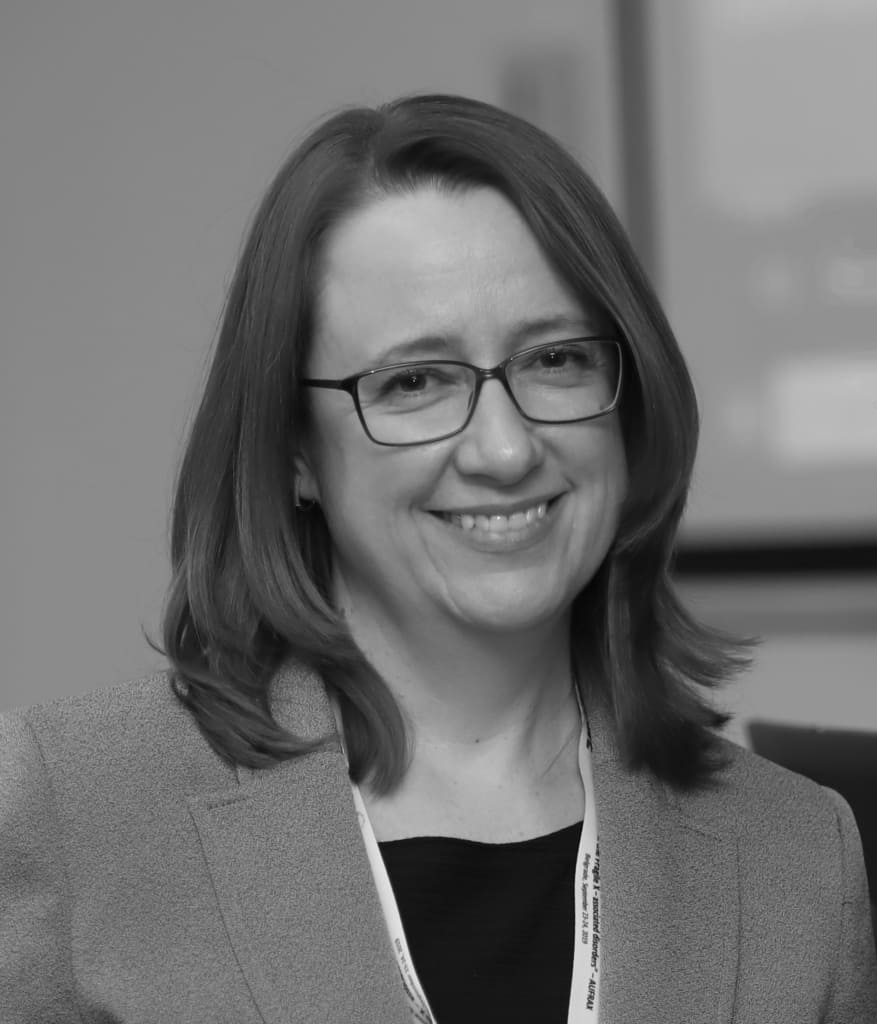 Curious | Logical | Collaborative
---
Tell us a little about yourself: (where you grew up, previous role/training, what you like to do for fun, etc.)
I have lived in several different countries, which has been a great experience and a master class in humility. I was born in Croatia, grew up in Bosnia, and started studying Pharmaceutical Technology in Serbia, all while these 3 countries were still part of Yugoslavia. My next home was Canada, where I completed a Chemical and Biosciences Technology program, and worked in the R&D department of Cangene, a pharmaceutical company.  And now, my latest destination in the US (Austin, TX) has been my family's home for almost 2 decades. In 2004, I started working in the R&D department of Ambion, and 2 years later my group transitioned to Asuragen, a spin-off company, where I have been ever since.
Outside of work, I enjoy spending time with my family.  My children keep me entertained with a multitude of activities and I enjoy watching them grow up.
How did you first learn about Asuragen?
I've been at Asuragen since day 1. As my group was transitioning from Ambion, Asuragen still did not have a name at that time, and we called it 'Newco'.
What is your role at Asuragen?
I am a Senior Scientist in our Research Department. Our group solves tough diagnostic problems, which allows us to make easy-to-use kits for complex molecular testing. Although I primarily work with my research and development colleagues, I also interact with other groups at Asuragen, and collaborate with other researchers and external labs.
What do you like most about working here?
I have made contributions to many meaningful projects, including ones that help the Fragile X, Leukemia, and SMA communities get quick and accurate answers. It is a great satisfaction to know that our products make a difference in patient lives, and ultimately spark further scientific progress.
If you could learn to do anything, what would it be?
Two things come to my mind simultaneously: I would love to learn how to be furiously fast in videogames as my son, and how to have effortless grace in dance as my daughter.
What's the most exciting thing you have going on in 2020?
Learning new and exciting technologies, and working on a cystic fibrosis project.
What is the one thing you can't live without?
This is a tough one, but my family and gummy bears are the 2 frontrunners 🙂
What is your favorite place you've traveled to and why?
For urban places, Amsterdam is my favorite. I love its streets, rich and impressive history, and its great art collections; I could spend days in Rijksmuseum and never get bored.  For a place off the beaten path, I would pick a small bay called Vela Stiniva on the island Hvar (Croatia) for its natural beauty and simplicity of life.
Q&A with Stela:
If you could have lunch with anyone, who would it be and why (alive or dead)?
Leo Tolstoy, to ask him about his inspiration for some of his short stories.
If you could see any musician in their prime, who would it be and why?
Freddie Mercury and Queen, to hear "Bohemian Rhapsody" live.
Best celebrity sighting. Where?
Kiefer Sutherland, in a bar in Winnipeg, Canada.
If you had your own talk show, who would your first three guests be and why?
Elon Musk, George Church, and Melinda Gates. To talk about science and technology and ways to put them to good use.
If you can instantly become an expert in something, what would it be?
Quantum physics.