This year, we are proud to showcase two of our newest innovations during the AMP 2020 Corporate Workshop sessions. AMP 2020 attendees can access the workshops through the event login page.

Workshop #1: A Fast Track for Covering Your Bases: How the AmplideX® PCR/CE CFTR Kit Streamlines the Detection of Diverse Pathogenic Variants in Under Five Hours
Does testing for more CFTR mutations yield greater coverage?  Do your panels reflect your testing population's diversity? Many CFTR panels were principally designed to detect mutations that are common in Caucasians. Recent studies, however, have shown that many CFTR carriers may be missed in ethnically-diverse populations, including the US demographic. This workshop will evaluate the quality versus quantity of variants in CFTR mutation testing, relate this concept to the design, performance, and simplicity of the AmplideX® PCR/CE CFTR Kit*, and translate the benefits of this kit to the streamlined, scalable, and rapid detection of mutations across different populations.


Speakers:
Gary Latham, PhD, SVP, Research & Development, Asuragen
Jessica Larson, PhD, Senior Scientist III, Research & Development, Asuragen
Ninad Pendse, Associate Director of Product Management, Asuragen
Workshop #2: Armored RNA® Controls and Their Utility with COVID-19 Testing and Beyond
In response to the worldwide outbreak of COVID-19, Asuragen developed a number of Armored RNA controls to safely test for the presence of the novel coronavirus as an alternative to working with live virus.  Although Armored controls have been used in IVD assays for more than 20 years, the technology this year has quickly been adopted worldwide to allow companies to rapidly pivot focus.  Here we highlight case studies where Armored Controls are being used to not only assist in pandemic research efforts, but push the limits of quantitative diagnostic testing.


Speakers: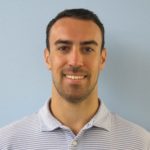 Evan Brakefield, Account Manager, Asuragen
Deepa Eveleigh, Director of Lab Operations, Asuragen
Fernando Torres, Genomics Product Manager, Translational Genomics, Q2 Solutions
Contact Us
Want to connect with Asuragen? AMP 2020 attendees can visit us at our Virtual Booth to learn more about our newest innovations and other products across our portfolios.  Otherwise, please fill out the form below and someone from Asuragen will be with you shortly.

* Product in development. Specifications not finalized.