C9orf72 Repeat Expansions in ALS & FTD: What Do They Mean and Why Do They Matter?
Part One
C9orf72 Testing in FTD & ALS: Does Genetic Testing Hold the Key to Improving Patient Outcomes?
Neurodegenerative diseases, which are progressive in nature and generally incurable, place a large and increasing burden on society and our healthcare systems. In recent years, novel gene variants have emerged which may hold the key to optimizing outcomes for these patients, as well as providing a path to a cure. G4C2 repeats in C9orf72, one of the most common genetic hallmarks in frontotemporal dementia (FTD) and amytotrophic lateral sclerosis (ALS, Lou Gehrig's Disease), are such variants fueling research into how to better manage these devastating diseases. In this webinar, we will review how C9orf72 testing is moving from research to the clinic, the implications for patients and their families, and the exciting treatments on the horizon.
Speaker
Paola Caroppo, MD, PhD
Medical Director
Fondazione IRCCS Istituto Neurologico "Carlo Besta" (FINCB)
Milan, Italy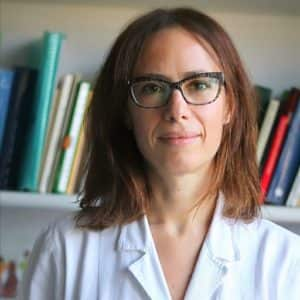 Part Two
Implementation of a Rapid and Streamlined C9orf72 Testing Solution in the Molecular Laboratory
10:00AM CST | Thursday, November 11, 2021
Historically, the detection and quantification of C9orf72 hexanucleotide repeats has been challenging for the laboratory. Long, cumbersome workflows and complicated data analysis have hindered many labs' ability to adopt such testing. In this webinar, we will review the laboratory experience in testing for C9orf72 repeats and the evolving expectations for reporting on this information. We will also profile the AmplideX PCR/CE C9orf72 Kit (RUO), which simplifies and streamlines the detection of pathogenic C9orf72 repeats within a few short hours. A preview of the upcoming push-button, automated analysis software will also be provided.
Speakers
Cinzia Gellera, PhD
Director of the Laboratory of Genetic of Neurodegenerative and Metabolic Diseases
Fondazione IRCCS Istituto Neurologico "Carlo Besta" (FINCB)
Milan, Italy
Chiara Boiocchi, PhD
PhD Researcher, Laboratory of Genetic and Biochemestry of Dementia
Fondazione IRCCS Istituto Neurologico "Carlo Besta" (FINCB)
Milan, Italy