Employee Spotlight: Kyle Beck
Kyle Beck
Production Control Manager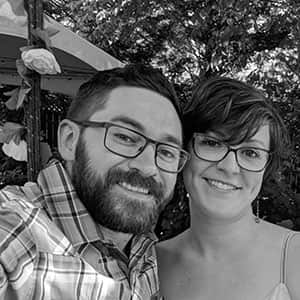 Dynamic | Resourceful | Idealistic
---
Tell us a little about what makes you, you?
I lived abroad during my childhood, and my family moved often.  Constant relocation was a huge obstacle to building enduring friendships.  Instead, I usually entertained myself by exploring the worlds created by others in books and video games, and took them as inspiration to create my own. Over time, curiosity and creativity became the lodestars of my approach to life and work.
What do you do at Asuragen?
I started in the dish room as a part-time "bottle washer," cut my teeth in the manufacturing (cGMP) lab, and grew into a leader in planning. Throughout each of these stages, I always viewed the work with a critical eye, finding ways to make our processes faster and more reliable. These days, my work focuses increasingly on continuous improvement.
Why do you do what you do?
"Driven to know" may be an Asuragen motto, but it just as well describes my own motivations. The sublime beauty of nature, from the nanoscale to the universal, inspires me to create and iterate.
What is the most interesting project you have worked on?
My peak experience at Asuragen (so far!) was my role as operations project lead on the initial design transfer work for a next-generation sequencing (NGS)-based companion diagnostic.  Collaborating with our Development, Bioinformatics, and Regulatory leaders to take a fully integrated sample-to-answer NGS assay (with analysis software) from our Partnered R&D group into the cGMP lab introduced me to the immense challenges at the forefront of precision medicine.
So what is the big excitement and challenge for you in 2019? (Career and/or personal)
As my role here continues to evolve, I look forward to channeling our abundant energy for continuous improvement into a more coordinated and strategic process that aligns with our overall business strategy and plans.
What are you most proud of? (Career and/or personal)
My beautiful daughters, Ruby and Ada, fill me with pride beyond expectations.  Helping them navigate and discover the world is the most satisfying experience of my life.
What is unique about our company?
Our capabilities far exceed what you might expect from a company our size! We strive for excellence, and pursue best-in-class methods in all departments.