Employee Spotlight: Supriya Sharma
Supriya Sharma
Sr. Business Systems & Programming Analyst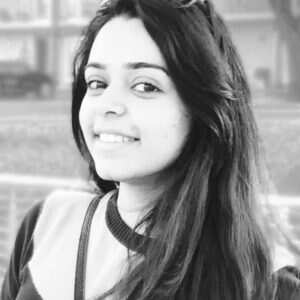 Listener | Learner | Liberal
---
Tell us a little about what makes you, you?
I am an independent, loving and talkative person who is very focused on my job. I believe with hard work and dedication, a person can achieve anything.
What drove you to a career in IT?
The world around us is driven by software – our phones, watches, cars, homes… The IoT is real and being part of that is a huge opportunity to help deliver solutions that help us all improve.
I remember Henry Ford's quote and reference it daily as a foundation to how I work: "If I had asked people what they wanted, they would have said faster horses." My passion is helping people understand and express what their true needs are and then designing solutions to meet those needs, rather than just delivering what they thought they needed.
What is your role at Asuragen?
I'm an IT team member, and my role is very broad. I am privileged to work with all departments as I manage projects that range from Salesforce.com to software development for our commercial products. In one day I can go from gathering business requirements for the commercial team to working on an end-user software need for an upcoming product. Because every project is different and interesting, I can learn and grow with each new implementation.
What do you like most about working here?
Every Asuragenite is passionate, talented and while working with them, I learn something new each day. The best part about working here is the exposure I have in my current role and how everyone works as a team to achieve results. I have always believed that "teamwork makes the dream work" and I really get that feeling at Asuragen.
How will you measure success in 2017?
The most exciting challenge this year is building a technology solution for our commercial team, which will help each one of them succeed in their respective goals. Success for me this year is largely tied to enabling others to do their jobs better.
What are you most proud of?
Being able to strike true work-life balance. This is a challenge that a lot of people face, but often they can't quite achieve. I'm blessed to have both a lovely family and a great place to work.
I'm proud to work for a company that allows me to focus on my job and spend time with my 2½ year-old son, husband and our dog. In my spare time, I love to paint, practice yoga, play ping pong and do projects in our new home.