Asuragen's unique and proprietary AmplideX® chemistries power simple and streamlined solutions for analysis of complex genomic targets. Visit our booth at the 2019 American College of Medical Genetics (ACMG) Annual Meeting to learn more about our newly launched AmplideX PCR/CE SMN1/2 Kit*, which enables accurate quantification of SMN1 and SMN2 copy number in under four hours.  This assay is just the latest addition to our rapidly growing Genetics portfolio, which includes kits for genes implicated in a broad spectrum of neurodevelopmental and neurodegenerative disorders, including fragile X syndrome, myotonic dystrophy, and Huntington's disease.
VISIT US AT BOOTH #828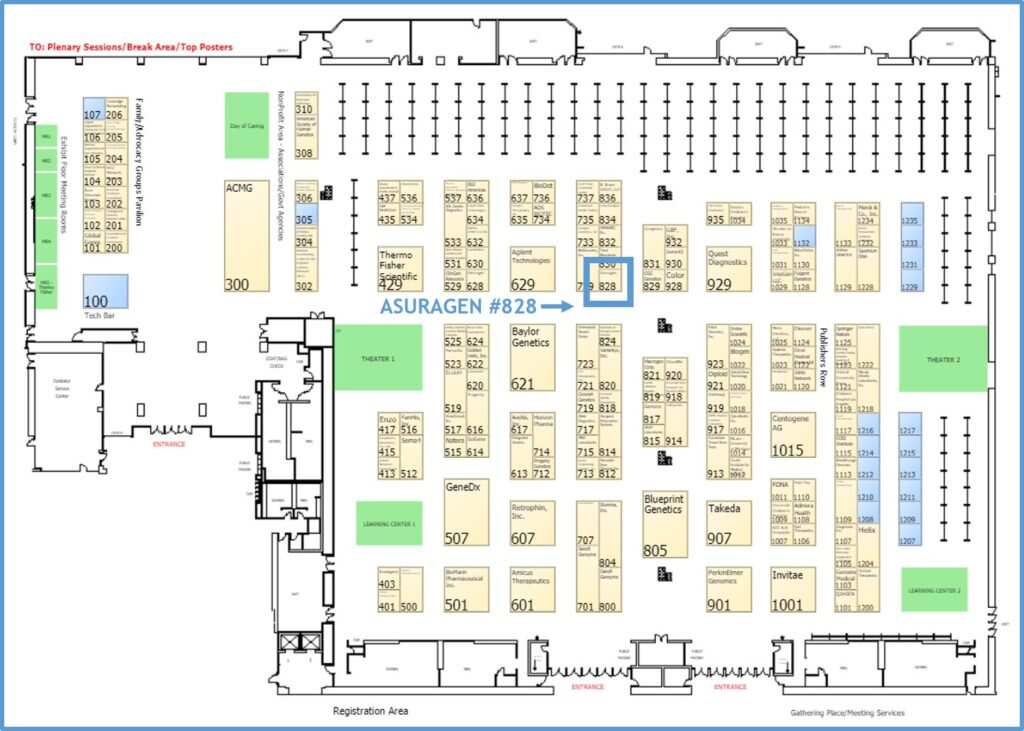 Meet the Asuragen team and learn more about our current and upcoming genetic kit offerings. 
POSTER SESSION
Thursday, April 4
10-11:30am
Poster 409
Two-site Evaluation of a Rapid, Multiplexed PCR/CE Assay for Assessment of Spinal Muscular Atrophy SMN1 and SMN2 Copy Number Status
Presenting Author: Stela Filipovic-Sadic
Poster 767
Evaluation of the AmplideX® PCR/CE HTT Kit for the Rapid and Accurate Genotyping of CAG Repeat Expansions
Presenting Author: Darshana Patel
---
OTHER RESOURCES
View our previously presented posters to learn even more about our expanding AmplideX portfolio:
Presented at ASHG 2018
A Unified PCR/CE Carrier Screening Workflow for CFTR, SMN1, and FMR1 Variants that Consolidates the Detection of SNVs, Indels, CNVs, and Triplet Repeat Expansions
Click here to view the full poster
A Rapid, High-Throughput Multiplex PCR/CE Assay that Reliably Quantifies SMN1 Copy Number
Click here to view the full poster
---
Discover how our current portfolio of AmplideX solutions can empower your research and enhance your testing capabilities:
AmplideX® PCR/CE FMR1 Reagents*
AmplideX® mPCR FMR1*
AmplideX® FMR1 Controls*
AmplideX® PCR/CE C9orf72 Kit*
AmplideX® PCR/CE DMPK*
AmplideX® PCR/CE SMN1*
AmplideX®PCR/CE HTT*


*For Research Use Only. Not for use in diagnostic procedures.